2017 Ford Fusion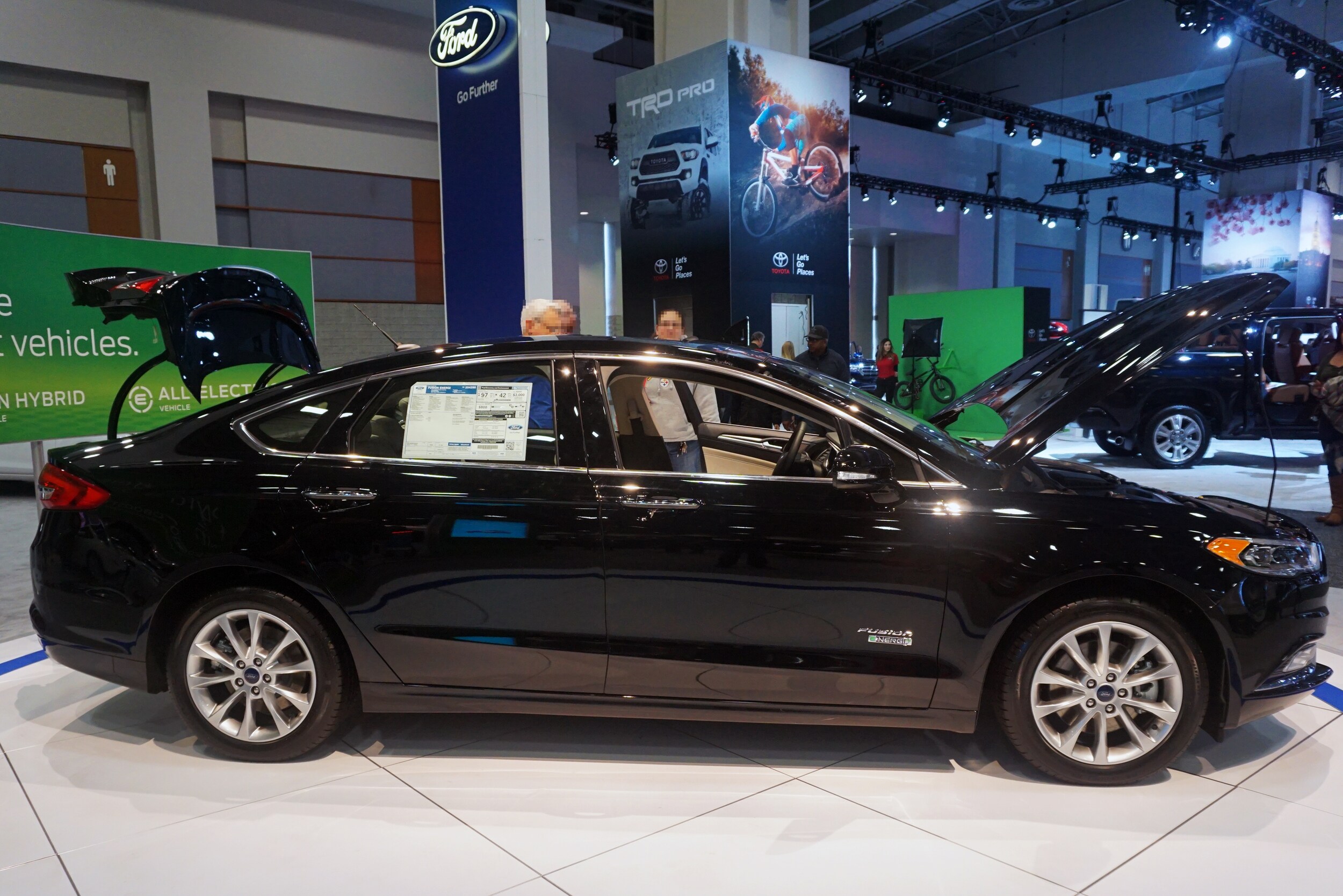 The 2017 Ford Fusion is a car designed to meet a variety of needs, and Ford has given it a broad range of trim options to match. The affordable SE version limits costly features to cut down on price, while the Premium offers an unparalleled driving experience for a mid-class sedan.
Most trims run on Ford's base Fusion engine - a 2.5-liter four-cylinder engine with 175-horsepower. The upper echelon of Fusion trims, however, trade in the base engine model for a 2.0-liter turbocharged four-cylinder, which offers a significantly more powerful 231 horsepower.
There is not as large a difference in fuel mileage between the SE and Platinum trims as you might expect. The SE travels between 21 to 32 miles per gallon, while the all-wheel-drive Platinum travels between 20 and 29 miles per gallon. The Hybrid Titanium, however, beats the pack with a fuel efficiency above 40 miles per gallon on city streets and highways alike.
Ford also has an all-wheel-drive Sport trim that runs on a 2.7-liter turbocharged V-6 engine. This gives it an impressive 325 horsepower and 350 pounds-per-foot of torque.
Exterior Specifications
The Ford Fusion's look is an extension of the company's Built-Ford-Tough aesthetics. It's easy to see a parallel with the consecrated Mustang when looking at this model's deeply angled headlights - and the addition of black mesh grille on the Sport trim drives the point home.
Goodyear all-season tires are standard on this particular trim, alongside adaptive dampers. The SE trim has 17-inch painted luster nickel wheels, galvanized steel panels, and LED brake lights. For the Platinum, these upgrade to 19-inch polished aluminum wheels, while the panels and brake lights remain.
Ford Fusion Interior
Carbon grey accents and a sleek, no-nonsense dash design give the car a utilitarian driver's seat experience. From the information-heavy dash-mounted LCD monitors that come standard to the premium Sync 3 Communications & Entertainment System gracing the Platinum trim, all driver-relevant information and control is comfortably within arms' reach.